Leadership
Joey Grant
opens in a new window

Joey Grant is Senior Vice President, Sales for ExamOne. Joey started with ExamOne in 2001 as a sales representative. Today, he oversees sales efforts for ExamOne's producer, direct marketer, distribution, IMO/BGA and specialty collections channels. During his time at ExamOne, he has served in numerous sales and management positions and has helped our paramedical revenues grow from $6M annually to more than $125M annually. Joey earned his Bachelor of Arts degree in communication from the University of Kansas.
Medical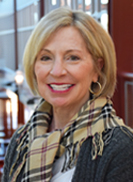 Betsy Sears, MSM, MT (ASCP)
opens in a new window

Betsy Sears has more than 30 years of experience in the insurance laboratory environment. She works closely with ExamOne's laboratory operations, research and development, and medical and sales staff on client end-to-end strategic solutions, and supports insurance customers through a variety of presentations on laboratory, medical and risk assessment topics.
Prior to joining ExamOne, Betsy served as vice president and laboratory director of Osborn Laboratories for 14 years. She also has over 11 years of experience in clinical and hospital laboratory settings in New York City and Chicago, specializing in microbiology. Betsy earned a bachelor's degree in medical technology from the University of Missouri – Kansas City and a master's degree in business management from Baker University.
Sales
Phil Williamson
opens in a new window

Phil Williamson is Vice President, Insurance Carrier and Specialty Collections sales for ExamOne. Phil joined ExamOne as a producer sales representative in 2007 and has since held numerous roles of increasing responsibility, including District Sales Manager, Business Development as well as a national sales executive for the life and healthcare industry. Since 2013, he was responsible for the growth of ExamOne's healthcare start-up business MediCheck and was Quest Diagnostics industry expert for Risk, Quality and Population health services.
Phil earned his Bachelor's degree in Business Administration from the State University of New York at Geneseo.
Business Development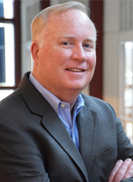 John Reynolds
opens in a new window

John Reynolds is Senior Vice President, Strategy & Development for ExamOne. He is responsible for the strategic planning, innovation and management for ExamOne's product portfolio, professional services, data analytics, as well as leading the development of the company's strategic partnerships. He has more than 25 years of experience in the insurance industry, primarily in sales management, product development and field operations.
Prior to joining ExamOne, John was responsible for sales and management of iPipeline's insurance software SaaS products. He received his business degree from West Chester University of Pennsylvania.

Brian Lanzrath
opens in a new window

Brian Lanzrath is ExamOne's Director of Analytics and a scientist in our research and development department. He has participated in the development of multiple risk assessment and drugs of abuse assays for serum, urine, and oral fluid. Since 2009, his primary responsibilities have been in data analysis, including reflex criteria definition and mortality modeling.
Brian received his Bachelor of Science degree in biology and his MBA in strategic management from the University of Kansas.
Marketing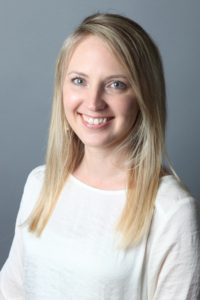 Casey Fox
opens in a new window

Casey is the Strategic Marketing Director for ExamOne. She joined the company in 1997 and is responsible for the branding, positioning and communication of ExamOne's products and services.
Casey earned her Bachelor of Arts degree in business administration from Baker University.