Leadership
Stuart Smith

Stuart Smith is President for ExamOne, and is responsible for leading the business, which operates in the U.S. and in Canada.
Stuart most recently was Vice President, Commercial for the Great Midwest Region. Prior to joining Quest Diagnostics in 2013 as Regional Vice President for the Midwest, Stuart had a 21-year career at Pfizer Pharmaceuticals where he served in a number of senior sales and commercial leadership positions in both domestic and overseas markets.
Stuart is a U.S. Navy Commander (retired) where he served as a Naval Intelligence Officer and Analyst. He was recalled to active duty following 9/11 in direct support of Central Asian State operations. He also earned a bachelor's degree in political science from the University of Tennessee.
Medical
a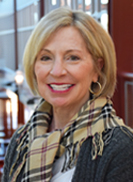 Betsy Sears, MSM, MT (ASCP)

Betsy Sears has more than 30 years of experience in the insurance laboratory environment. She works closely with ExamOne's laboratory operations, research and development, and medical and sales staff on client end-to-end strategic solutions, and supports insurance customers through a variety of presentations on laboratory, medical and risk assessment topics.
Prior to joining ExamOne, Betsy served as vice president and laboratory director of Osborn Laboratories for 14 years. She also has over 11 years of experience in clinical and hospital laboratory settings in New York City and Chicago, specializing in microbiology. Betsy earned a bachelor's degree in medical technology from the University of Missouri – Kansas City and a master's degree in business management from Baker University.
Sales
a 
Joey Grant

Joey Grant is Senior Vice President, Sales for ExamOne. Joey started with ExamOne in 2001 as a sales representative. Today, he oversees sales efforts for ExamOne's producer, direct marketer, distribution, IMO/BGA and specialty collections channels. During his time at ExamOne, he has served in numerous sales and management positions and has helped our paramedical revenues grow from $6M annually to more than $125M annually.
Joey earned his Bachelor of Arts degree in communication from the University of Kansas.
Phil Williamson

Phil Williamson is Vice President, Insurance Carrier and Specialty Collections sales for ExamOne. Phil joined ExamOne as a producer sales representative in 2007 and has since held numerous roles of increasing responsibility, including District Sales Manager, Business Development as well as a national sales executive for the life and healthcare industry. Since 2013, he was responsible for the growth of ExamOne's healthcare start-up business MediCheck and was Quest Diagnostics industry expert for Risk, Quality and Population health services.
Phil earned his Bachelor's degree in Business Administration from the State University of New York at Geneseo.
Melanie R. Carter

Melanie Carter has been an active professional in the insurance industry for over 20 years, servicing thousands of life and health distributors and insurance carriers for their health data collection needs. During her long tenure with Superior Mobile Medics, Melanie was a key member of the senior leadership team, overseeing many aspects of the company's operational, sales and marketing functions. With the 2015 acquisition of Superior Mobile Medics by ExamOne, Melanie assumed the role of leading ExamOne's sales efforts in the distribution channel. In her current position Melanie oversees the distribution, brokerage/IMO, as well as emerging and direct market sales channels.
Prior to her career path in the insurance industry, Melanie held several roles in the telecom industry where she managed over $300 million in annual sales.
Dan Kemp

Dan began his career with ExamOne in 2003 as a producer sales representative and was promoted to sales manager within just a few years. Today he leads the producer sales team within the United States and Canada.
Prior to joining ExamOne, Dan spent over 25 years in the telecommunications industry holding various management positions.
Business Development
a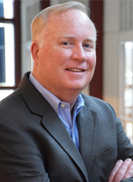 John Reynolds

John Reynolds is Senior Vice President, Strategy & Development for ExamOne. He is responsible for the strategic planning, innovation and management for ExamOne's product portfolio, professional services, data analytics, as well as leading the development of the company's strategic partnerships. He has more than 25 years of experience in the insurance industry, primarily in sales management, product development and field operations.
Prior to joining ExamOne, John was responsible for sales and management of  iPipeline's insurance software SaaS products. He received his business degree from West Chester University of Pennsylvania.

Brian Lanzrath

Brian Lanzrath is ExamOne's Director of Analytics and a scientist in our research and development department. He has participated in the development of multiple risk assessment and drugs of abuse assays for serum, urine, and oral fluid.  Since 2009, his primary responsibilities have been in data analysis, including reflex criteria definition and mortality modeling.
Brian received his Bachelor of Science degree in biology and his MBA in strategic management from the University of Kansas.
Marketing
a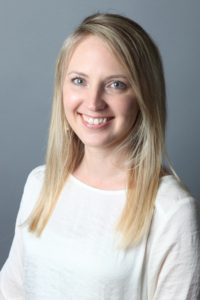 Casey Fox

Casey is the Strategic Marketing Director for ExamOne. She joined the company in 1997 and is responsible for the branding, positioning and communication of ExamOne's products and services.
Casey earned her Bachelor of Arts degree in business administration from Baker University.
Operations
a 
Rick Kingcade

Rick Kingcade serves as Chief Operating Officer for ExamOne, leading all operational functions.  He joined LabOne in 1997 in a leadership role for the information technology group, overseeing technology operations, support and infrastructure.  Prior to his current role he has also driven a variety of strategic initiatives including the construction of our state-of-the-art laboratory facilities in Lenexa, Kansas and St. Louis, Missouri, the establishment of our network of call centers and numerous strategic business acquisitions that helped ExamOne develop into a full service solutions provider.
Before joining ExamOne Rick held a variety of technical and management roles in the information technology industry and was engaged in a number of entrepreneurial initiatives. He also holds a Six Sigma Green Belt certification.
Information Technology
a 
Eric Saul
Eric Saul is Executive Director, Software Engineering and Design, and leads a team of technology professionals responsible for application development and solution delivery in support of ExamOne's growing business services. He works across the ExamOne divisions ensuring technology solutions fulfill business requirements and meet customer needs. Eric brings extensive experience in consumer design, innovation and agile methodology.
Most recently, Eric led several projects and teams for the Quest Diagnostics wellness division. Prior to joining Quest Diagnostics in 2010, Eric held software development and leadership roles for the largest corporate credit union in the United States, delivering technology solutions to provide mission critical payment services for credit unions across the country. Eric graduated from Missouri State University with a Bachelor of Science degree in Computer Information Systems.